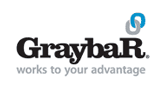 Job Information
Graybar

Service Representative, Off-Site Part-Time

in

Savannah

,

Georgia
Graybar is looking for talented, enthusiastic people to help us maintain the highest levels of customer satisfaction in every area of our business. We are a Company that recognizes talent and provides the opportunity for training and development for your career growth.
*Purpose * Serve as key contact and liaison for customers to ensure total customer satisfaction.
This position is located onHilton Head Island, for a 1-3 year project. The position is part-time, with flexible hours between 7:00 AM - 4:00 PM, Monday through Friday.
Take an active role in selling Company goods and services; fill customer merchandise requirements, including the counter, using knowledge of products sold; suggest selections that meet customer needs.
Coordinate the prompt handling of customer service requests including but not limited to order entry, pricing, expediting, billing, and order maintenance.
Perform all shipping, receiving, and inventory maintenance duties; evaluate inventory requirements/levels, and take steps to maintain correct balance of merchandise.
May perform Delivery Driver duties as needed; operate a light van or delivery vehicle to deliver customer orders; ensure that customers orders are delivered to meet customer expectations.
Update knowledge of products through self-study and attending product training classes.
Other duties as assigned *Requirements * Minimum Job Requirements
Minimum of 1 year of experience required: This is the entry level for this role.
High school diploma or GED required
Ability to perform the physical requirements necessary to receive, pick, pack, ship, and move materials throughout the warehouse, including, but not limited to, standing, walking, bending, twisting, stooping, reaching, climbing ladders, cutting wire, and lifting materials weighing up to 70 pounds.
Ability to operate and maneuver warehouse equipment, including, but not limited to, pallet jacks, forklifts, and push carts, in the manner necessary to move materials and consistent with manufacturers' instructions and safety instructions.
Ability to work in a warehouse environment, including the ability to perform physical requirements, adapt to seasonal changes, significant temperature variations, and inclement weather conditions.
Ability to abide by safety instruction and use of Personal Protective Equipment (PPE) or its equivalent is required.
Ability to meet driving requirements indicated on Deliver Driver job description is required whenever the individual is assigned to operate a Company-required vehicle and/or whenever circumstances require that material handlers at the applicable location have the ability to operate a Company vehicle to cover emergencies, absences, or other business needs.
*Knowledge, Skills, Abilities * Knowledge * Knowledge of warehouse procedures and security regulations * Knowledge of product lines and suppliers * Knowledge of Company processes and procedures Skills * Computer skills * Administrative skills * Communication skills * Customer service skills Abilities * Ability to work under general supervision * Ability to work with customers at retail level * Ability to evaluate products in terms of customer needs * Ability to work cooperatively with other branch personnel * Ability to handle a variety of customer situations with enthusiasm and tact * Ability to successfully complete all Company training designed to comply with regulatory requirements * Ability to perform physical requirements *Working Conditions * Warehouse environment. May be some exposure to dust, heat or cold, and other seasonal changes. EOE Minorities/Females/Protected Veterans/Disabled Click the link to view your equal employment rights (EEO Is the Law) -http://www1.eeoc.gov/employers/upload/eeoc_self_print_poster.pdf
Title: Service Representative, Off-Site Part-Time
Location: Georgia-Savannah