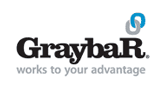 Job Information
Graybar

Business Analyst

in

Naperville

,

Illinois
Graybar is looking for talented, enthusiastic people to help us maintain the highest levels of customer satisfaction in every area of our business. We are a Company that recognizes talent and provides the opportunity for training and development for your career growth.
Purpose * Conduct studies, prepare reports, and advise on feasibility, cost-effectiveness, strategic plans, proposals, special projects, and ongoing programs. Responsibilities * Consult with Corporate management and strategic planning committees to formulate strategic and tactical plans and directions; discuss overall intent of programs or projects, and determine broad guidelines for studies, utilizing knowledge of subject area, research techniques, and regulatory limitations. * Review and evaluate materials such as environmental impact statements, construction specifications, budget or staffing estimates, or sales and marketing reports to determine additional data requirements. * Conduct field investigations, economic surveys, demographic studies, or other appropriate research to gather required information. * Organize and analyze data from all sources, using statistical methods to ensure validity of results. * Evaluate information to determine feasibility of proposals or to identify factors requiring amendment. * Develop alternate plans for program or project incorporating recommendations for review of officials. * Maintain collection of socioeconomic, environmental, and regulatory data for use by planning and administrative personnel in government and private sectors. * Review plans and proposals submitted by other governmental planning commissions or private organizations to assist in formulation of overall strategic plans.
Requirements
Minimum * Progressively responsible financial, sales, marketing, and/or operating experience; or related educational experience
High school diploma or GED required Preferred
Four-year degree preferred: Strategy, Business, and/or Statistics Knowledge, Skills, Abilities
Knowledge
Knowledge of electrical distribution, financial, marketing, sales, and service processes Skills

Organizational skills

Presentation skills

Interpersonal communication skills Abilities

Ability to utilize all available resources to find, analyze, and report information upon which to develop plan

Ability to work effectively with people at all levels of the organization

Ability to statistically describe and analyze business financial, sales, and operating results

Ability to perform trend analysis and recommend optimal course of action

Ability to use software to collect, maintain, and analyze data Working Conditions
Office environment. This job description is intended to describe the general nature and level of work performed by individuals occupying this position of employment. It is not intended to be construed as an exhaustive list of all duties, responsibilities, and skill required of all individuals assigned to this job title. Management reserves the right to modify all or part of this job description at its discretion in order to meet location requirements, staffing levels, and/or any other needs of the business. All of the essential functions of the job, as defined by the Americans with Disabilities Act and/or equivalent state law, may not have been described. All requests for reasonable accommodation(s) will be reviewed and evaluated on a case-by-case basis.
Title: Business Analyst
Location: Illinois-Naperville