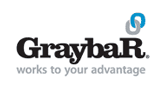 Job Information
Graybar

Manager, Corporate Taxes

in

Maryland Heights

,

Missouri
Make a difference.
As aManager, Corporate Taxesfor Graybar in St. Louis, MO, you will lead, support, and coordinate the Company's response to state sales and use tax audit/controversy. You will manage and coordinate multiple, complex projects, related to the sales and use tax function, including tax audits, compliance reporting, research, and analysis of tax problems and tax process technologies.
In this role you will: * Understand the process of filing sales and use tax returns for audit defense purposes. * Assist Senior Manager, Sales and Use Taxes with identification, analysis, and research of all tax law changes, and determine their impact on the Company; implement procedural changes where required. * Coordinate data collection, and perform analytic review of specific areas which lead to risk analysis of various tax positions. * Assist Senior Manager, Sales and Use Taxes with strategic tax initiatives; management of external service providers; provide planning, review, and examination support. * Oversee preparation, analysis, and review of numerous other reports including those related to compliance risk management. * Review tax accruals within proper General Ledger accounts; maintain efficient tax technology processes, and assist in communications with senior management. * Maintain positive relationships with Company management by demonstrating professionalism and reliability, developing constructive response to management needs.
What you bring to the table: * 5 years of experience required; 5-7 years' experience preferred: Combined district or Corporate accounting experience or comparable experience with an independent accounting firm or another company * Bachelor's degree required; advanced degree preferred * Certified Public Accountant (CPA) license or CPA candidate preferred * Well-versed in sales and use tax audit procedures, sales and use tax compliance reporting, and sales and use tax legislation * Knowledge of Vertex tax software package and the integration with SAP Enterprise software * Ability to communicate software change recommendations while developing a strong business relationship with the Company's IT unit * Proven experience as a leader managing people and projects both directly and indirectly * Strong analytical, problem solving, and conflict resolution skills * Demonstrated ability to communicate effectively across various levels in the organization * Experience providing analysis of sales and use tax issues and presenting solutions
About Graybar **
Graybar is a leading North American distributor of electrical, communications and data networking products and a provider of supply chain management and logistics solutions. Come see why Graybar is continually ranked as a top employer across the country.
As an employee-owned company, our employees are the key to our success. We provide comprehensive benefits and opportunities for learning and development. Whether you are just starting your career or have years of experience, you will be proud to work for a thriving company with a solid foundation.
As a full-time employee of Graybar, you will have access to a wide variety of benefits & advantages. * *
Benefits Include: * Medical Insurance & Prescription Drug * Dental Insurance * Vision Plan * Life insurance * Flexible Spending Accounts * Disability Benefits * Profit Sharing Plan * 401(k) Savings Plan * Paid vacation and holidays
Learning & Development Opportunities: * Online e-learning courses and interactive webinars * On-the-job education and classroom training * National training conferences and networking opportunities * Educational Reimbursement
Employee Ownership: * Eligible employees and qualified retirees may purchase our stock when it is offered under, and only in accordance with, our stock purchase plan.
*This is your chance to grow your career with Graybar. Apply now and find out what's next for you. *
EOE Minorities/Females/Protected Veterans/Disabled
Click the link to view your equal employment rights (EEO Is the Law)http://www1.eeoc.gov/employers/upload/eeoc_self_print_poster.pdf
Title: Manager, Corporate Taxes
Location: Missouri-Maryland Heights